Things are pieces used to build a portal to the next world. Each Thing has a designated set piece that will spawn with it. There are five different pieces, and as such, 5 different Structures.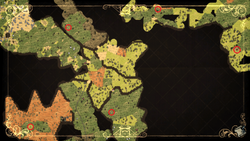 Things will tend to spawn with large distances separating them, and as such will encourage the player to explore the world to find all of them. A
Divining Rod
will help locate the Things. One is given to the player in
Adventure Mode
, or can be crafted.
Things can't be stolen by Krampus or Splumonkeys and won't be eaten by Eyeplants.
Thing Pieces
Edit
Ad blocker interference detected!
Wikia is a free-to-use site that makes money from advertising. We have a modified experience for viewers using ad blockers

Wikia is not accessible if you've made further modifications. Remove the custom ad blocker rule(s) and the page will load as expected.